Home Financing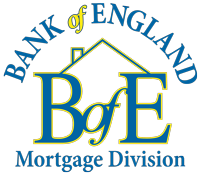 More Info
Mortgage Calculator
Get Pre-Qualified
Bank of England Mortgage Division is the preferred lender for Pat Wilkins and Re/Max Affinity Plus because of their great service, timely closings, low rates, low fees, and professional attitude
Peter Prodanov
Area Manager
Angela Prodanov
Loan Officer

Bank of England NMLS# 418481
Office-239 970-0090
Fax-239 970-0159
aprodanov@englending.com

654 Bald Eagle Dr.
Marco Island, FL 34145


Located on Marco Island, the Bank of England, an FDIC insured bank, has been servicing the needs of customers since 1898 having received the highest rating of 5 stars from bankrate.com.  Our partnership with Bank of England allows our customers to gain access to a wide variety of offerings and take advantage of our unparalleled customer service. Our entire staff is federally licensed in accordance with the federal government's S.A.F.E. Act.
 
We have built a strong reputation as an outstanding mortgage banker, serving the lending needs of real estate professionals, builders and individual homebuyers throughout the country.
 
As a full service mortgage banker having an experienced staff offering expertise in every area of mortgage lending...from purchase to refinance to construction lending, we have access to a full range of mortgage sources and all of our lending specialists are dedicated to finding the right loan-with the best rates, terms and costs-to meet your unique needs. But that's just the beginning of our service. Throughout the lending process, we provide regular loan updates and progress reports so you always know the status of your loan.
 
We also offer all of our exceptional mortgage services online. Through us, you not only have access to the best loans available in the marketplace, but you can also review loan alternatives, and can even apply for your loan, at your convenience, online - 24 hours a day.